Social Media
Welcome to the social media page! Follow us on our social media sites to stay updated with trends of the market in the retail sector and others.
You can tune into live conversations with us on Clubhouse every Wednesday!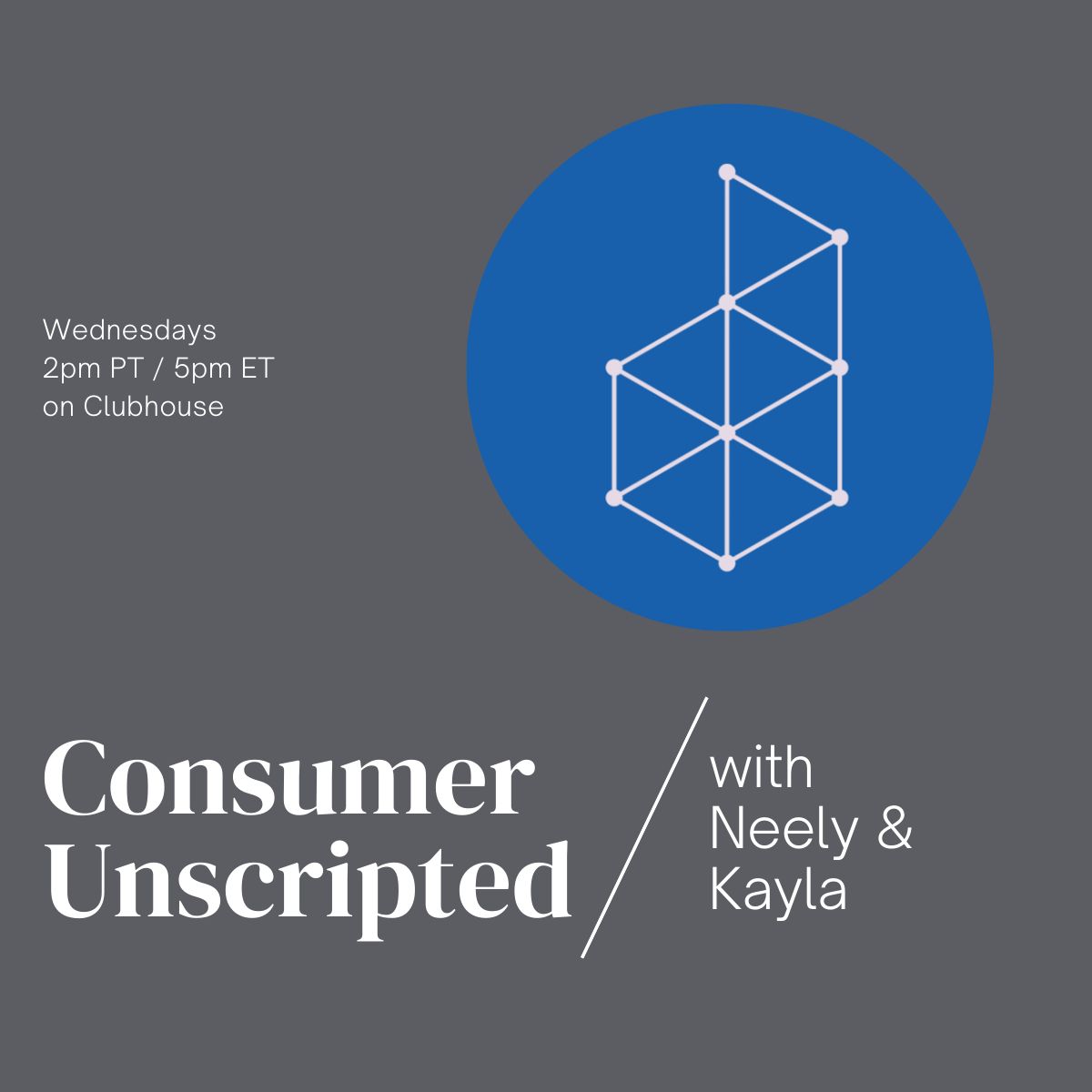 Neely was featured in a TEDx Talk where she shared information to help guide people and businesses in the economic aftermath of the COVID-19 pandemic. It focuses on how the US economy is far too consumeristic.
Learn how Neely started DISTILL in How to Start a Company from Scratch: 100+ Stories from Female Founders
Neely had the opportunity to be on the Careet Catalyst podcast.
You know from the get go that Neely is going to be a special kind of guest when she describes herself as an "economic nutritionist." She has built her career in research, starting out in banking, then moving to Piper Jaffery where she led the consumer practice, and then in 2016 struck off on her own to start an advisory firm called DISTILL. In here latest venture, she advises executives and C-Level leaders. Neely's wit and humor make her insights that much more enjoyable, especially when it comes to learning how to listen to the advice from the people closest to you, or how to really understand what is most important to. . .
Listen to it on Apple Podcasts, Spotify, or Google Podcasts.
Neely also had the opportunity to be on the Retail Retol‪d‬ podcast.
Real Talk Series #30 with Neely Tamminga, CEO of DISTILL Advisory. Learn about the Top 4 Economic Influences On Today's Consumer. . .
Listen to it on Apple Podcasts, Spotify, or Google Podcasts.
Neely was also featured on the Zennials Talk Business podcast.
Guest speaker Neely Tamminga is CEO/Co-Founder (Chief White Board Artist) at Distill Advisory, TEDx Speaker, and a Consumer Economist. Neely and Caleb talk about leadership and discipline, the importance of having them, and implementing discipline into your leadership. We also talk about TikTok duets; you don't want to miss. . .
Listen to it on Apple Podcasts, Spotify, or Google Podcasts.
Follow us on LinkedIn! As long as you're interested in getting valuable insight about the landscape of the economy and market.
Vigilance is Exhausting
The first time I ever got in a schoolyard fight was in the third grade. I got my ass whooped by an African-American classmate for staring at her hair. I now have come to understand in my adult years that my staring made her uneasy and likely implied I was judging her. I didn't call her names or even know her name at the time. I was new at Bristol Elementary in St. Louis and I arrived in the middle of the school year. Moving from Naples, Florida, I had never had a black classmate before. . .
Nothing Compares 2 U: Minnesota
A key determinant in the future economic recovery of the United States will be revealed by the rehiring of the unemployed, not the firing of the employed—the difference between a job-pause or a job-loss economy. Before then, however, economists will look to an earlier sign of recovery: the slowing of jobless claims. When scanning for this inflection point from "bad news" to "less bad news" on jobless claims, all eyes should gaze in the direction of Minnesota. . .
(un)Happy 62nd Birthday?
We are wishing, "Happy Birthday," to more 62-year-olds this year than ever before in the United States, and the implication is significant to our consumption-driven economy. More than two-thirds of our economy is tied to someone buying something whether that "something" is a doctor's visit, a trip to Seattle, a bag of groceries, a car, a home, a dog bed, or a new sweater. Further, the U.S. economy employs more than 150 million people with the majority of these jobs underwritten by the continual act of someone buying something. As such, all boards, all companies would be wise to add education about the greying of the U.S. economy to their board agenda right now. Boldly stated, it is irresponsible to not include the greying of our economy on the agenda because the data is knowable and publicly available, and the trend is irrevocable and likely injurious to those unprepared. . .